Yeah, I live in the burbs, so what? It's actually kinda cool (not.) I live about 20 minutes from many of the main areas in the city and don't have to deal with the traffic, until I get further in. My rent is literally half of what I would pay in the city and we have a nice jungle in our backyard where we can see the skyline from our rooftop. Sure, Nonthaburi isn't the coolest place in the world (and maybe I am just trying to justify my existence here), but there are some sweet spots if you know where to go...
Bake Me Tender
- I have a pretty rampant sweet tooth and it is hard to satisfy it with weird Thai deserts (I do not consider beans or rice to be a "sweet" thing, nor should anyone else!) This little bakery right on my way home from school (on the northwest corner of the big roundabout in Nonthaburi) really knows what they are doing. The pastry box is always filled with mouthwatering treats like banoffee, red velvet, and my personal favorite, lemon meringue pie! It is a great atmosphere where you can chill, use wifi, enjoy your desert (they have dinner specials too!) and watch the world speed by.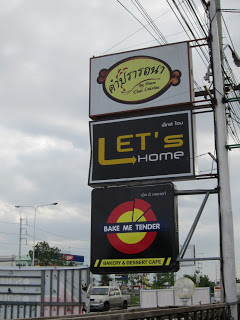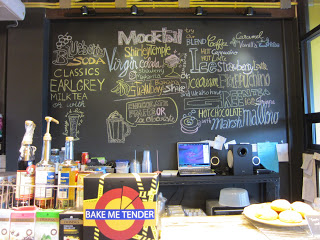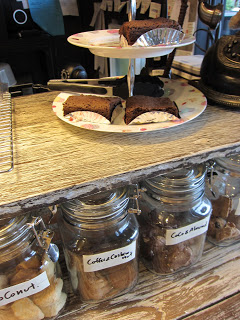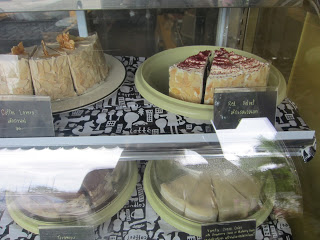 V.O.N - Vehement of New Age
- Not really sure what the name means but this place is amazing! Right off of Nakorn-in Road this little outdoor bar is the perfect place to spend a Friday night, lazily drinking off the week. Cheap beer, smiling faces and cool live music fill the atmosphere with a great vibe, but Thai people always show up really late, about the time I am ready to head to bed. Some of my favorite nights out in Thailand have been at V.O.N!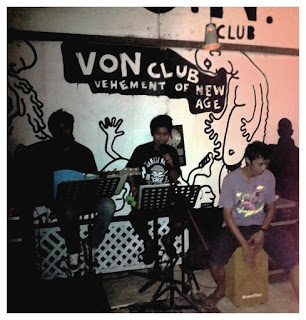 The Circle/The Walk
- Both of these malls are about 10 minute drive from my house and while they are pretty much just another mall like the thousands around town, they are pretty new and therefore a bit hipper with the
BK crowd
. At 'the Walk' there are some nice restaurants to check out including
White Story
, where you can get Italian food that is just okay, but the smell of fresh bread will draw you in. 'The Circle' has a Mac store and is the hippest place to hang out, of course, McDonalds.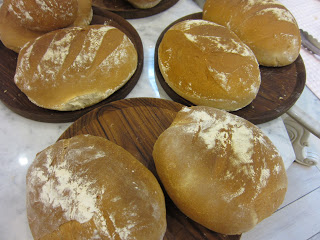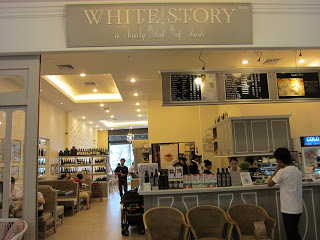 Wat Suan Keaw - I had to dedicate an entire blog post to this hidden gem tucked away in Bang Kruai. It is a interesting temple grounds that doubles as a antiques market. There are some great (
and not so great
) finds here and I honestly think this is a great day trip for the visiting traveler to the kingdom, if your into old Siamese
treasures
that is.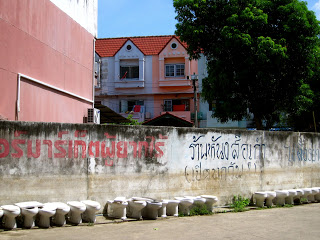 Koh Kret
- I haven't been to this island in the Chao Phraya known for its pottery, yet, but it is next on my suburbs "to-do" list, along with cycling the
green lung
, in another one of Bangok's many suburbs. Maybe next weekend I'll get my ass off the couch. or maybe not.
These are just a few of the spots I have found to keep me occupied out here. But honestly the best part of living in the suburbs - the peace and quiet. Apart for the occasional soi dog squabble, I live in a very quiet neighborhood, where everybody knows we are the token farangs and maybe I am just getting old, but I really appreciate the quiet, dark streets after a night out in crazy Bangkok.