If you're a friend or follower of my blog, you already know that while on vacation in the south of Thailand, Eric and I had a beautiful wedding on the beach. While we are
already legally married
, having some sort of ceremony was important to me to make it feel real. Our wedding was the perfect mixture of adventure and romance, I don't think I stopped smiling all day. I am excited to (finally) share some photos from our magical day!
While I of course wish I could have spent the day with my good friends and family, I loved that it was just about me and Eric, we got to be extra lovey and didn't have to worry about anyone else. Together we decorated our balcony with pictures of our loved ones from all over the globe and read aloud the wedding wishes they shared with us. We said beautiful vows to each other and told each other what is in our hearts. We enjoyed champagne and a private boat and beach. The pictures cannot capture the beauty and love of the day but
our photographer
did an amazing job and these photos will be cherished for years to come.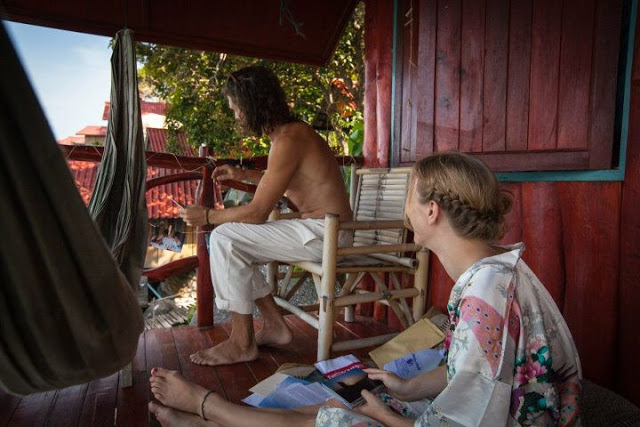 Everyone was with us in spirit...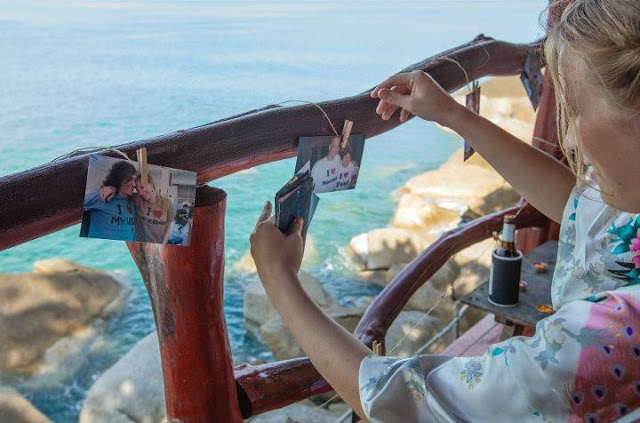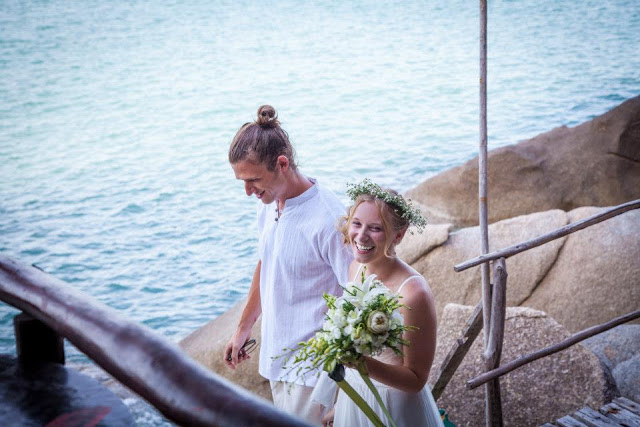 Here comes the bride (and groom)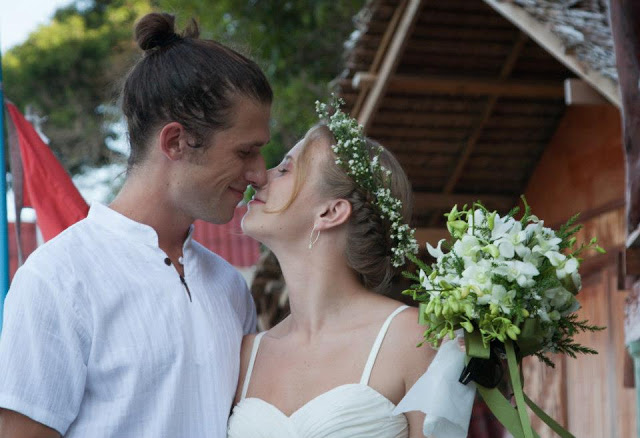 '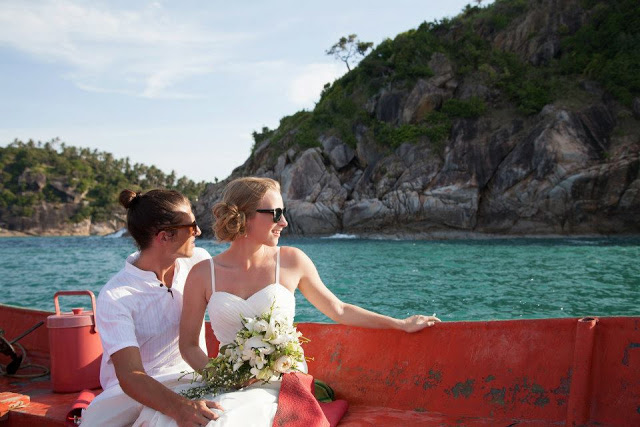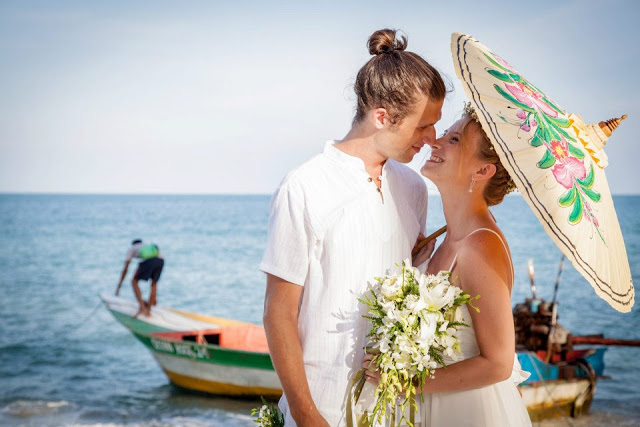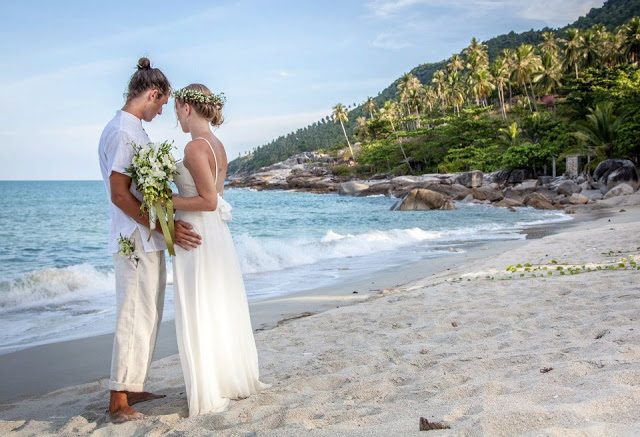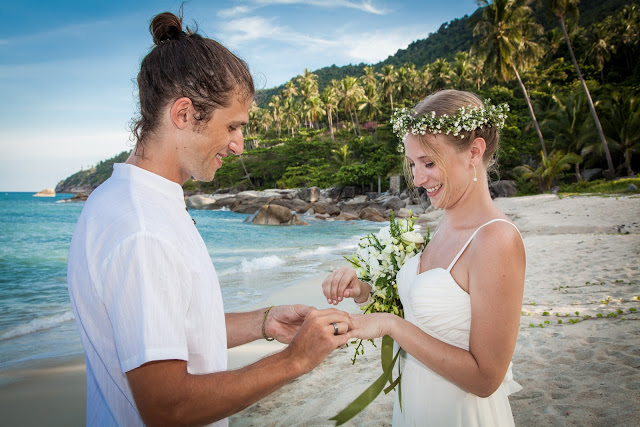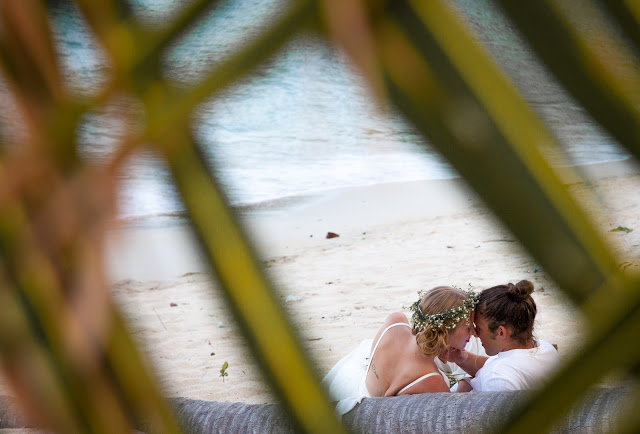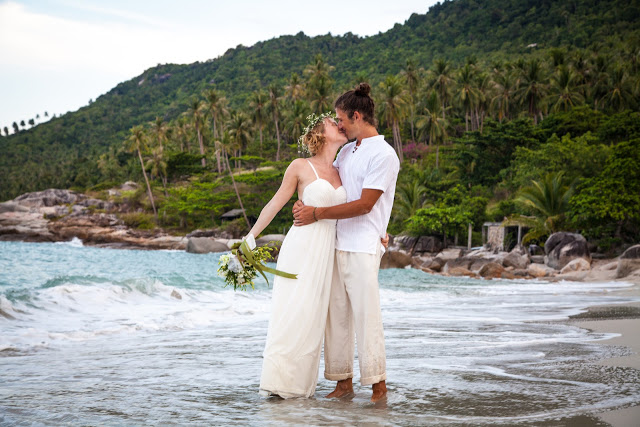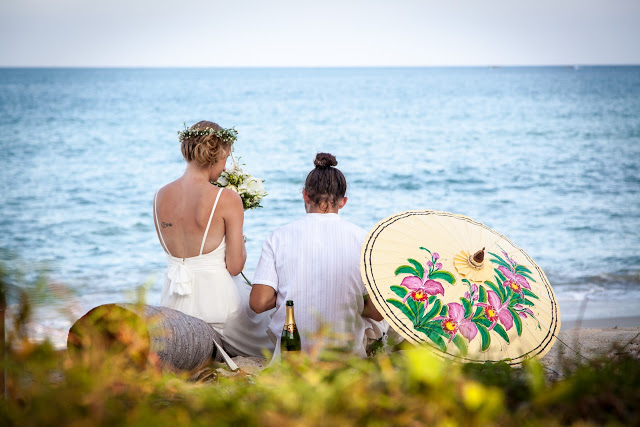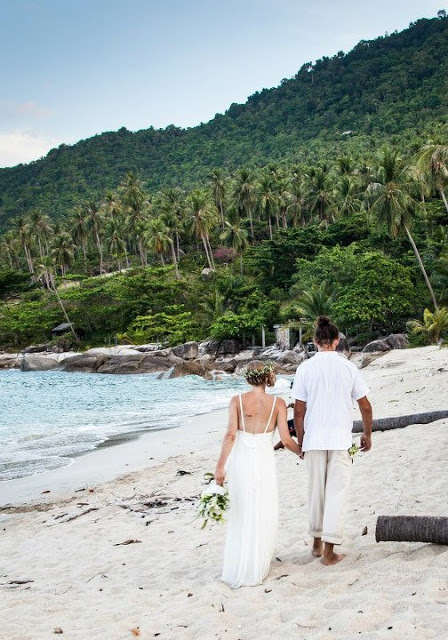 Just married!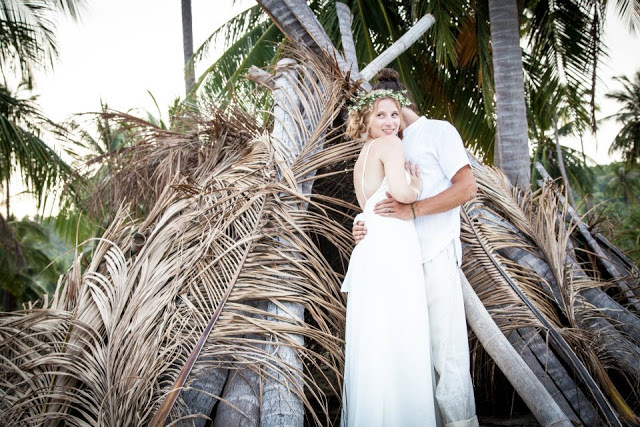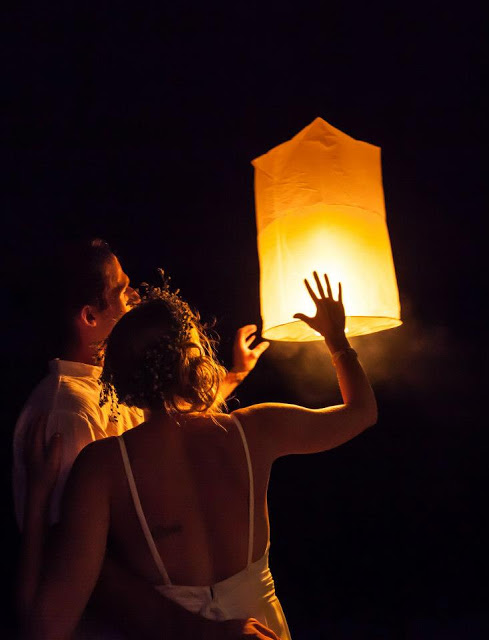 East meets West
Thanks to our great photographer, Kerry Manning who was a really nice guy to hang out with and went the extra step to get that perfect shot. If you are getting married on Koh Phangan or Koh Samui contact him to document your dream day. I am beyond happy and loving married life, even though it is basically the same. I am such a lucky girl to get to spend the rest of my life with such a sweet and loving husband
♥
If you would like to see more photos, send us a gift, or keep in touch with us for our stateside reception visit our wedding website where we will update all this information.
With love, Ellie xoxo