The last few weeks have been a bit of a blur. Not because I was crazy busy, quite the opposite. When your sitting on a beach with nowhere to go and nothing to do, the days seem to blend quite easily...
I was very lucky to have stumbled into a world I have always imagined but could never seem to find. A place where one wakes to the sound of the waves crashing and the sun warming you with the breeze that floats through the window. Where you never have to worry about mosquitos or wear more than a bathing suit to dinner. You lie on comfy pillows to eat your meals and the curry is always the best you have ever had. The only schedule you must keep is it that of the sun and when it sets, you know it is time for the "movie theater" to begin playing a new flick. One can indulge however they please, with daily yoga classes, nightly (into the am) partying, a free flow of herb, eating amazing meal after meal, sunning yourself the whole day or all of the above. It is like no other place I have ever been.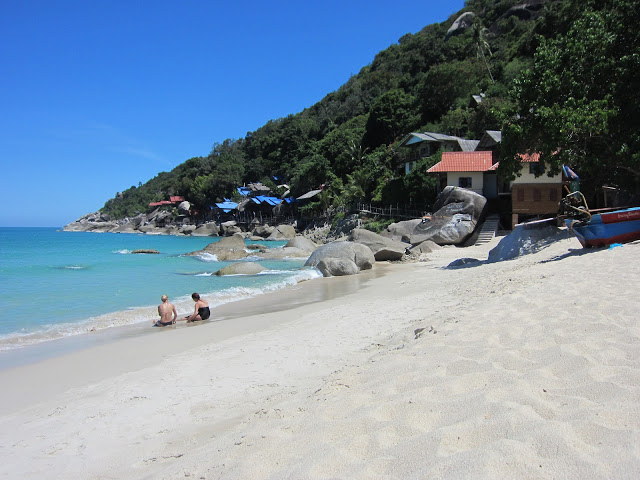 As apprehensive as I am to share this little piece of paradise, it wasn't as secret as I like to think. While the beach was never crowded and the people there were a very interesting crowd, it is a backpacker's dream and the secret is out. Haad Yuan is a short 5 minute boat ride from Haad Rin, the famous Full Moon Party beach, but is like a different world once your boat rounds the corner. As you pull up to the beach, on the left you will first see something that looks, at first glance, a little like a shanty town build on the rocks. Upon further exploration, it is an oasis that you will never want to leave...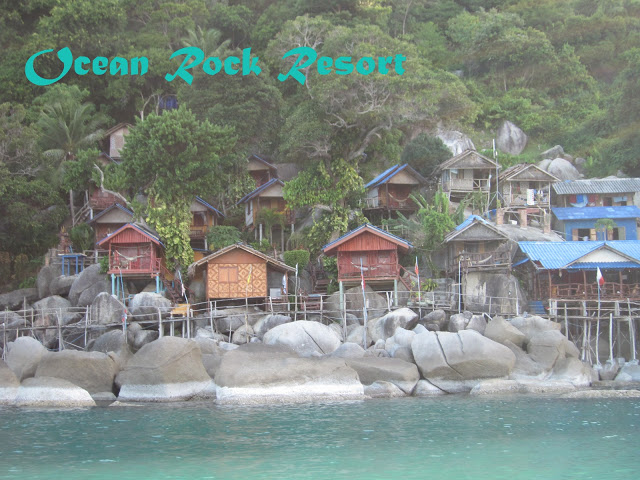 There is a winding, time and weather worn, walking path connecting all the little bungalows on the rocks and situated in the middle is Ocean Rock Resort. The accommodation is basic, but the rooms are very comfortable, the restaurant is a great place to hang out in with super yummy food and we felt very welcome and relaxed during our whole stay. Andrew is the very helpful and friendly Kiwi who works at Ocean Rock and helped us plan our wedding (he was really the reason we had it there, as I was looking for a budget location and he emailed me!) You can
get in touch with him
to make reservations for a bungalow there (ranging from 300 to 800 baht a night) and he is very helpful for planning events as well. It was the perfect, eclectic location for our private wedding, with a boat trip to an even more private beach and a romantic dinner set up on our balcony.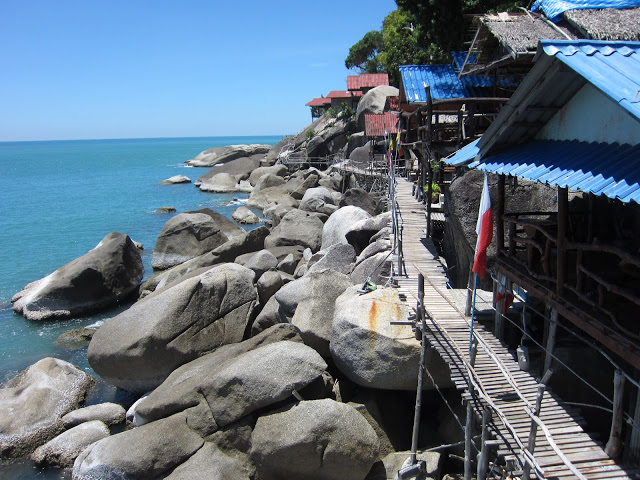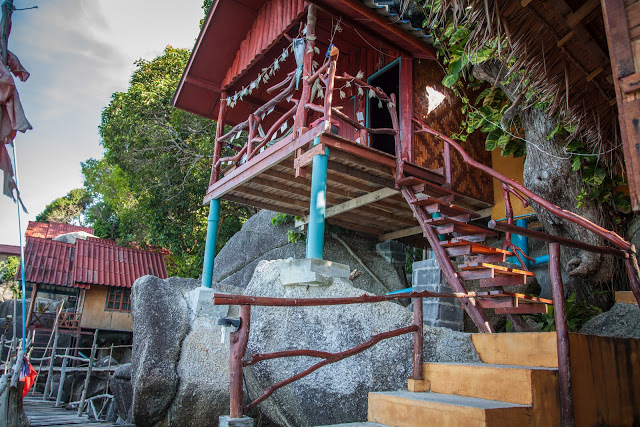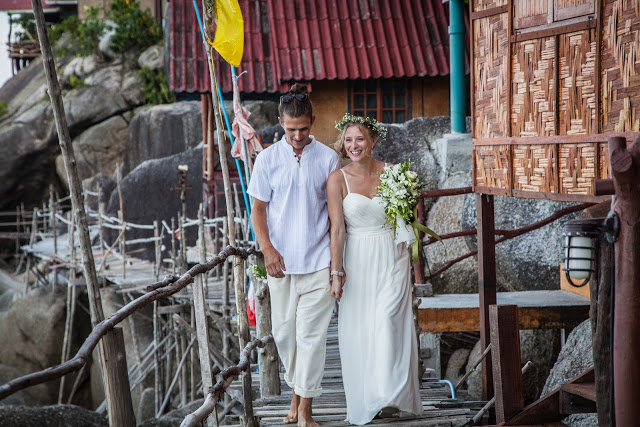 It was quite easy to get everything together for a wedding on Koh Phangan, in the port town of Thong Sala. I got all the flowers, including my bouquet, for under 20 dollars at a florist near the Tesco Lotus (there is only one) and got my hair done at one of the many salons in town for 10 dollars. Budget wedding score! We also got several other things at the 70 baht store near the main walking street including sparklers and Thai paper lanterns. It was so cheap and easy to get everything together just a couple days before the wedding. Stress free bride indeed.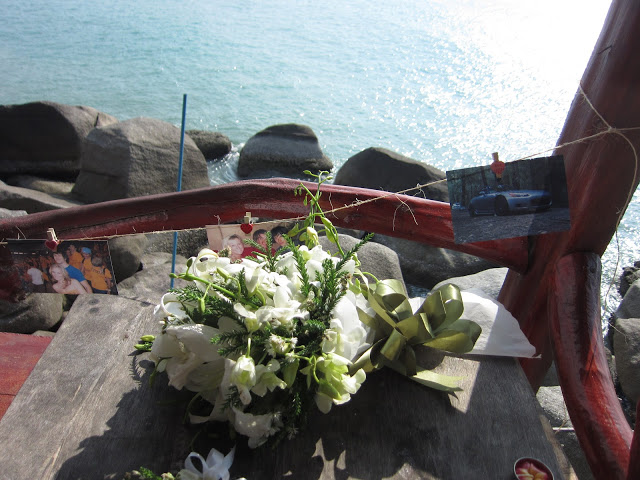 More wedding posts to come! xo