Lately some of my new favorite fruits from the market are in season and you can buy 1 kilo of many fresh, sweet delicacies for about a dollar. Fruit really is natures candy and I grew up with summers full of fresh pears, cherry's and apples from the orchards near my town, some of my fondest memories of home. Thailand also has some amazing fruits, most that I have never heard of and want to share with fellow fruities! These are some of my favorites (and I am not including the infamous,
Durian
, because I think it really does taste like it smells... nasty!) that may look a little weird but are beyond delicious!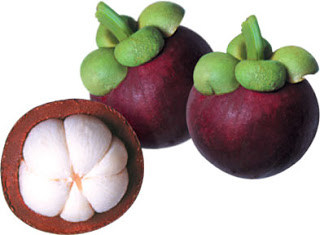 Mangosteen - fleshy, sweet like a passion fruit. I could eat these all day!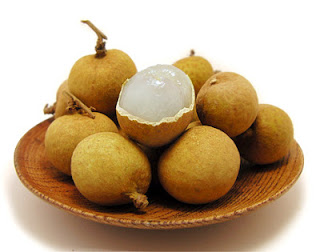 Longon - a new one to me, they come in little bunches like grapes, have a ugly hard exterior and a tangy sweet surprise inside with little seeds.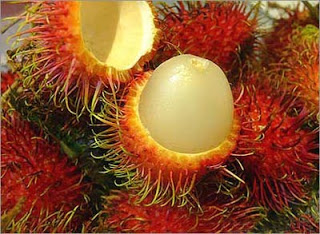 Rambutan - This one looks SO cool, they remind me of a fruit from Dr. Suess land. You peel off the bizarre outer later and inside its a little like a fruit snack. (There is a seed inside that is sometimes hard to disconnect from the fruit)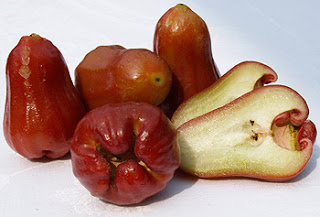 Rose Apple - or Shampu in Thai - Kinda like if an apple and pear had sexy time, very refreshing!