For Songkran we bought super cheap tickets on
Air Asia
to head up to the small city of Chiang Mai in northwestern Thailand. I thought celebrating in Bangkok might be too crazy and Chiang Mai is known its longer, more laid back festival. The whole country celebrates for about 5 days full of water fights during the hottest summer month.
It was my first time in Chiang Mai, a city I hope to move to some day (it is much more my style, I am sick of the big city) and I
really
loved it there! It is the
6th biggest city
in Thailand, a nice change from Nonthaburi, the second biggest city and where I currently live. I think it is AMAZING that Bangkok has 5 million people as the biggest city in the country and then my area, right outside the city, has only 260,000 people, yet is still the second biggest.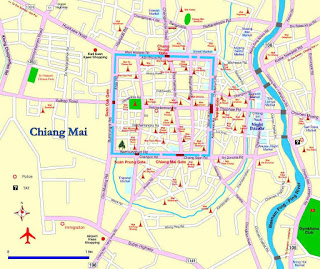 We rented a motorbike one day and drove all over the city as well as up to
Doi Sutep
, a beautiful temple at the top of the mountain with a great view of the city.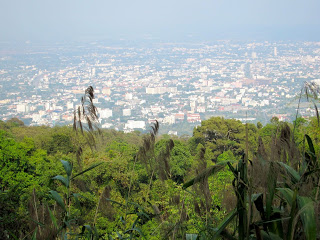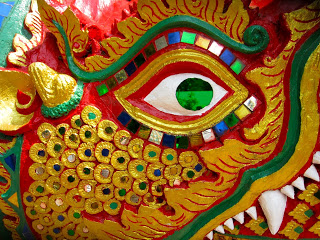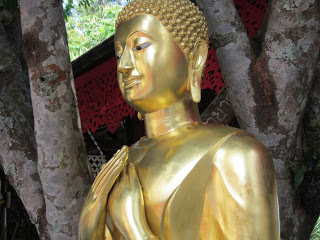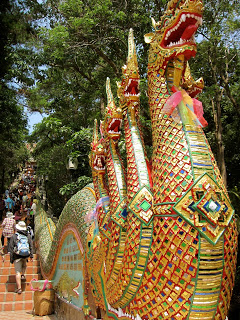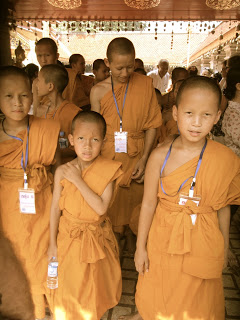 We also splurged for Eric's birthday and went zip lining with
Flight of the Gibbon
. It was a bit expensive (3000 baht ~ 100 USD) but totally worth it! I got to fly through the trees and zip along the longest zip line in Thailand, 300 meters long! It was something I had been talking about for a long time and is an experience I will never forget (even if it was a little like South Park's
timely episode
"I should have never gone zip lining" haha!)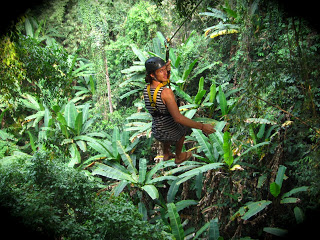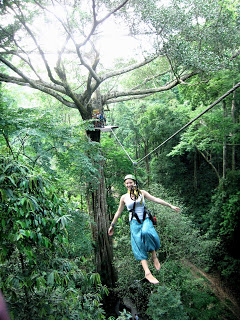 Since most of our days were spent throwing buckets of water on children and old Thai men, we didn't do much else on our vacation there... now I am back to school for term 2 and my travels will be in the form of reading and planning for my next vacation in August. Please hurry next 3 months (and cool down so I can go outside, it is about 40 degrees C here daily, not pleasant!)
See you again Chiang Mai, hopefully sooner than later!