We arrived in Siem Reap to explore ancient temples and fabulous wonders late last night. The drive from Phnom Penh was beautiful, water surrounding the road everywhere you look, sometimes covering the road. There were many huts and small towns along the way and I was saddened to see many of them were flooded or had water up to the door when the house was on stilts. Rainy season in Asia. I guess you get used to it?
Our tuk-tuk drove us to some guesthouses to find one in our budget and as we passed the river through the center town, we realized we might be getting wet. After a long night of (not exaggerating) torrential down pouring, we woke up to this...
this is the street in front of our hotel.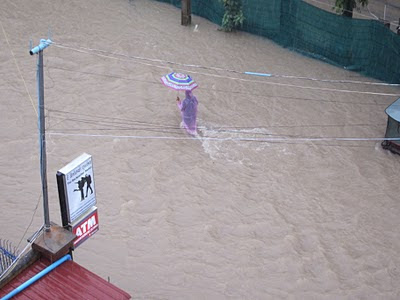 and riding bikes and walking through this...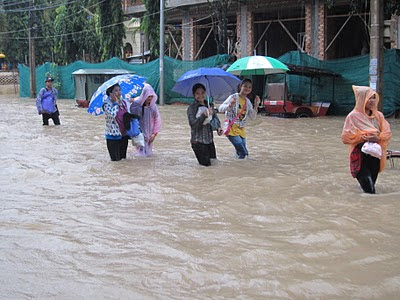 still smiling!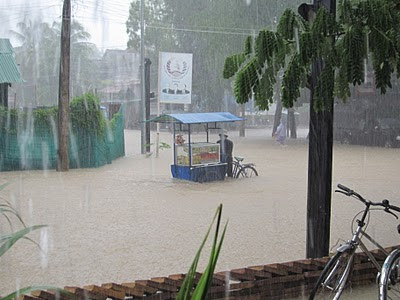 poor guy :(
It is crazy in Cambodia right now, pouring rain as I type, the river has overflowed most of the streets in the town (near old market, central market and the other side of the river especially). Watching all the locals make the best of it, playing, swimming and horsin' around made it too tempting and I played in it for a while too. Who doesn't love to play in puddles during a storm!? Didn't have as much fun as these guys though!
I hear that it is bad in Thailand right now too, hopefully it will chill out enough for us to make it over the border. This is the forecast is for the area, good thing Angkor Wat is on high ground!
Not just anywhere you can have a river view quite like this!