Yesterday was the full moon of the 12th month of the Lunar calendar which in Thailand is the
Loi Krathong
(
ลอยกระทง)
festival. It is a annual holiday usually in November, that pays respect to the water spirits.
Loi
means to float and k
rathong
is the lotus shaped flower boat-like flower arrangement which also includes insense, candles, and banana leaves. The krathongs come in all shapes and sizes and are made out of different materials like bread, palm tree trunk, and unfortunately, styrofoam. It was beautiful but hectic in the city and after a little bit of wandering and floating our krathong, we had to head home and hide from all fireworks and noise.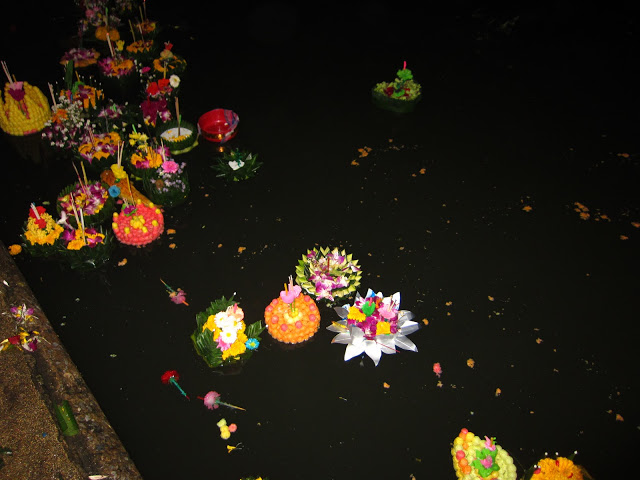 The silver one was made for me by my students out of recycled cardboard.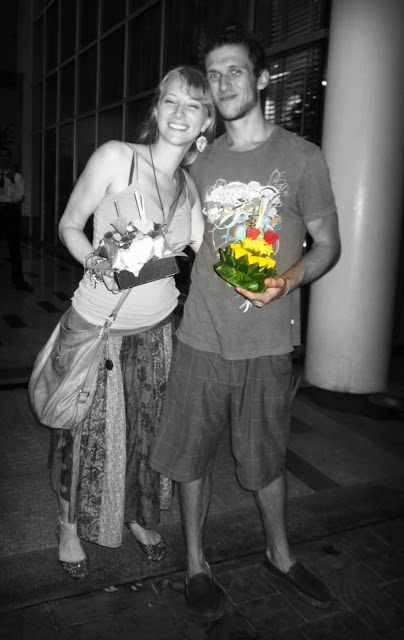 our second Kratong in Thailand!