I am trying out a fun new feature on my blog, mostly its to keep me busy and entertained while I try to work my butt off and save as much as possible in the next few months. It's a challenge I have given myself and I will of course be documenting the "journey" (eh, you see what I did there, making it like a whole uncharted territory of life... 'being responsible'... eh?) Yup, I won't be traveling too much in the near future, you can stop reading now if you want, my life is just as boring as everybody else...
For my first edition of Frugal Friday (how to live fabulously cheap abroad): fitness
The newest dilemma living in the 'burbs in a developing country... my gym that I paid (quite a bit) for 8 months in advance, closed down with no notice, no refunds, no nothing. I seriously only found out what happened to it by word of mouth and its shady shit. Quite the bummer to be left gym-less just two months before your wedding. Sweet. No, I didn't go on a crazy bridezilla freakout or anything, nor was I trying to lose a ton of weight, just wanting to be healthy in my life! Here are a couple of tricks I have been slangin' to keep more money in my wallet and less fat on my ass :)
1
.
Pinterest
helped me out a lot with easy workouts to do with no equipment. There are tons and tons and TONS of pins on PWorld about getting sexy abs and making your butt look like K.K. (Seriously Pinterest is like Cosmo on crack!) But browsing the fitness category you really will find a ton of great workouts, healthy recipes and tips - if only you could get off Pinterest you might try some of them...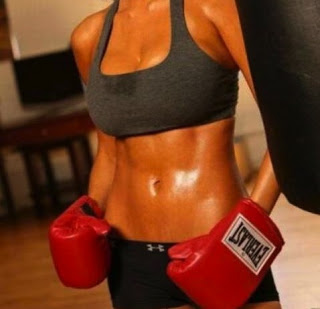 get these abs with just 10 minutes a day!!
2.
Recently I discovered this amazing
website
(I just cannot spend 20+ dollars on a yoga class, it's insanely overpriced here) where you can browse hundreds of free streaming, high quality yoga classes of many styles. Really the yoga classes are the best I have taken in years because they are in ENGLISH. I know that doesn't mean a lot to people living in a country where they speak the language, but I cannot stress enough what a nice change this was. I didn't have to worry about watching the TV, because I could just listen to the instruction. In classes in Asia, they are never really relaxing because I don't know whats going on. It is so nice to be able to know how to do the stretch correctly! Really, I cannot say enough good things about these online classes, they are just the kind of yoga I have been craving - a feeling of accomplishment as well as serenity. Ahhh... Namaste!
3. You could always go to the nearest park and there is sure to be some sort of ghetto exercise equipment... maybe some weights or awkward pelvis punching machine. These were all over Korea and are quite common in Thailand too, although we don't live close to a park now. Lumpini Park in Bangkok has quite an infamous workout area and all kinds of people hang out at these places, so watch your step. It is a great place to get your exercise for free and meet new friends though.
4.
Go on a Walk. Its so humid here I am sweating the minute I walk out the door, but sometimes I go on a evening walk. Another benefit is that I also get to take in my area with a more keen eye than when I normally rush through it on my way somewhere else. It's a great way to feel apart of the culture and if nothing else, it is better than sitting inside on Facebook all night. People might stare at me as I walk by but I just put my headphones in and flash a smile. GO OUTSIDE.
5. Exercise at school, while your working, while your traveling. When I am at work, I always run up and down the stairs, do yoga with my class as an activity or stretch in my down time. When traveling, I try to walk as many places as possible and rent bicycles when touring around a smaller area. Exercise multitasking is a great way to burn extra calories, you barely even notice that you've had a quick workout until your sweating profusely!
It is harder to live a healthy lifestyle when living abroad, trying new (fatty) foods is a must and sometimes its hard to motivate to get daily exercise. These are free, cheap and convenient ways to lose that little belly that grows everytime I enjoy a nice fried noodle, good luck!