It's finally here! The much anticipated Thai New Year - Songkran! It is the worlds biggest water fight and I am flying right into the eye of the storm. Tomorrow afternoon we are flying an hour north to the quaint city of Chiang Mai. It is said to be the biggest celebration for the summer holiday and I am prepared to get wet! It is going to be a long six days, hope I come back alive (Thailand has not been kind my body in the past week, I fell into a
sewer -EWGKKK-
in Pattaya cutting my leg all up and just an hour ago got stung by a bee while driving my motorbike, geez!) because I know the Thai people are ready to drink and throw buckets of water on me. My students today were brutal dumping bucket after bucket on me, and they are children... Please Buddha, keep me safe!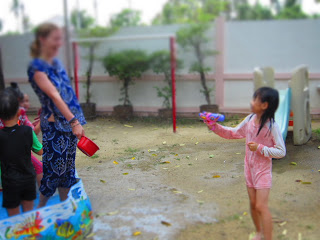 its on.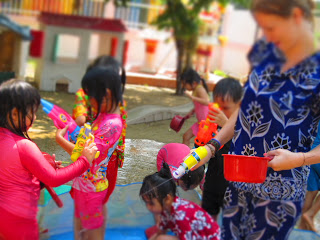 oops, wrong camera setting, but you get the idea. madness!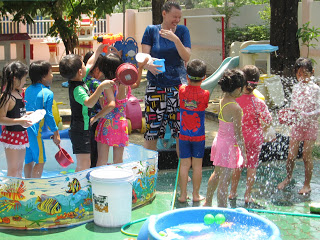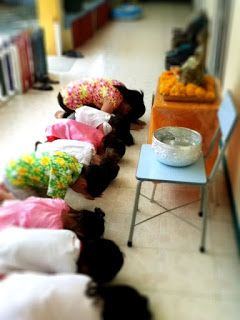 Cleansing the Buddha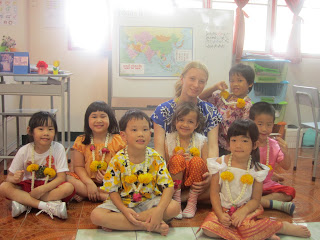 My little cuties...
HAPPY (THAI) NEW YEAR 2555!! Safe travels and water wars to all!