Honestly its almost impossible not to get bit by the Big Bang bug whilst living in Korea and I figured my journey here would not be complete without a KPOP concert to bring out the inner 14 year old. If you don't know who GDragon, T.O.P or Taeyang are, get on top of your shit and click
here
,
here
or
here
(you will thank me later, its infectious.)
The last check on my bucket list is now complete, I saw Tayang shake his sexy ass on stage, I was pretty close, and I screamed like a little girl. And it was amazing. To be honest, the set was a little bit underwhelming, lame theatrics (see red foam tank), it was only 40 minutes long (apparently most of thier shows are very short) and while they did play a couple of my favorite songs (and they actually sang, not lip synced) it no where near satisfied my need! T.O.P looked like he wanted to be anywhere but on stage (and was dressed like Where's Waldo heading to a hoe down, it was disappointing) but Taeyang was fabulous, he danced and sang his way right into my heart.
Wow, I have got to get out of this country, look what it has done to me.... critiquing a KPOP concert like anyone really gives a shit, god save my soul! Ten days and no looking back!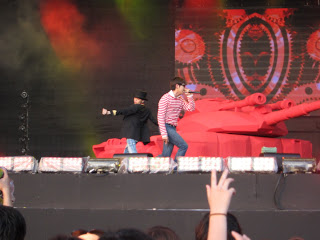 GD and T.O.P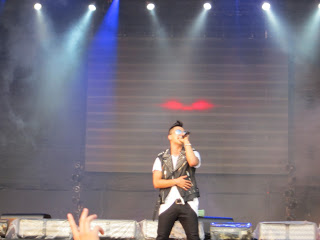 Taeyang ♥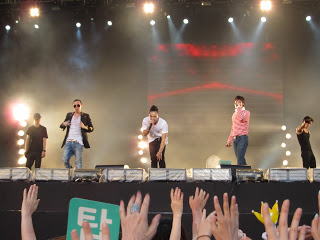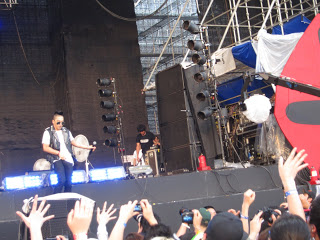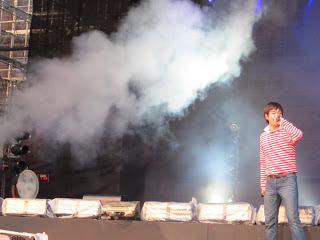 Your stylist really dropped the ball on this one...