The best part about living in Thailand and living a lifestyle that always puts travel first is the amazing little weekend trips that make the 9 to 5 grind all worth it! One of my favorite trips I have taken in Thailand was a 3 day weekend spent on a floating house, in a lake, in the woods about 3 hours from Bangkok.
Kanchanaburi is no stranger to tourists, with the famous bridge over the river Kwai, but it is a lovely little town to explore majestic waterfalls and relax away from the crowds. My friends organized a
houseboat
holiday over a long weekend and I was thrilled to be invited, but also a little nervous to spend 3 days on a boat with people I didn't know very well yet. I really had no idea what to expect, but I soon found out that I would be getting to know these people very well, very quickly.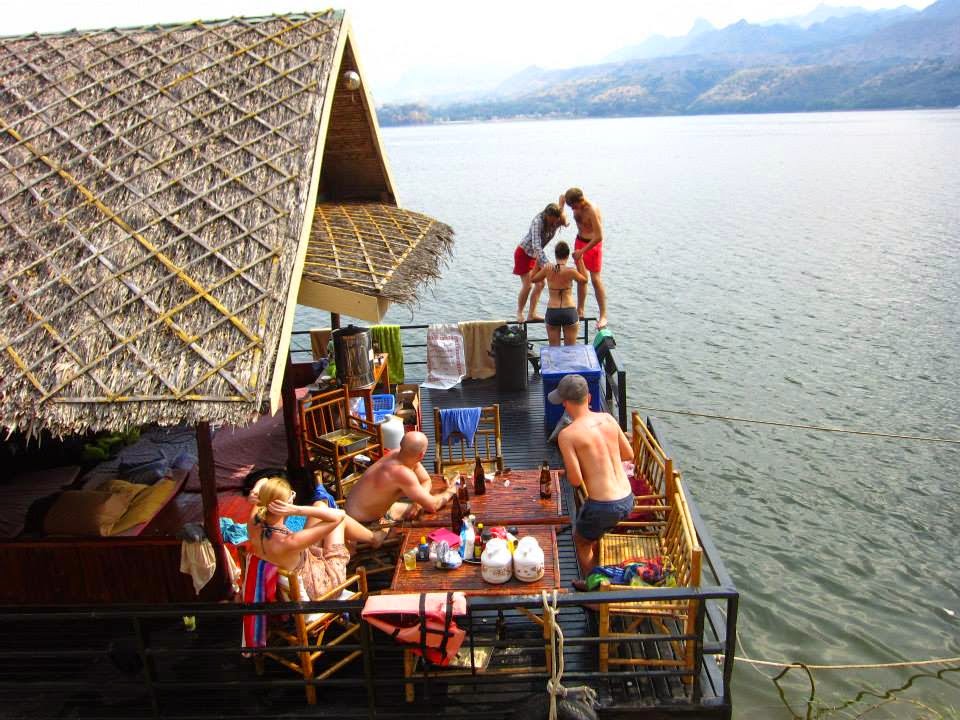 My good friend and her husband invited me along with some friends of theirs, whom I had met out one night before, but was about to be sharing a small one room boat with on a lake in the middle of nowhere. Our boat was one of the smallest we saw that weekend but was still really great for a group of 8 or so. Quickly all formalities and reservations were thrown out the window (read: whiskey) and we became good friends over night, seeing as were all sleeping together and privacy was no longer. We slept strewn in and out of the small room and covered patio area, we just drank and chilled, drifting into asleep or jumping in the lake as we saw fit. Food, beer, ice, hot water and more beer were delivered to us when we called in and ordered (much more convenient to have a Thai speaker for this, being the middle of nowhere Thailand) and there was not much left to do but relax and take in our surroundings.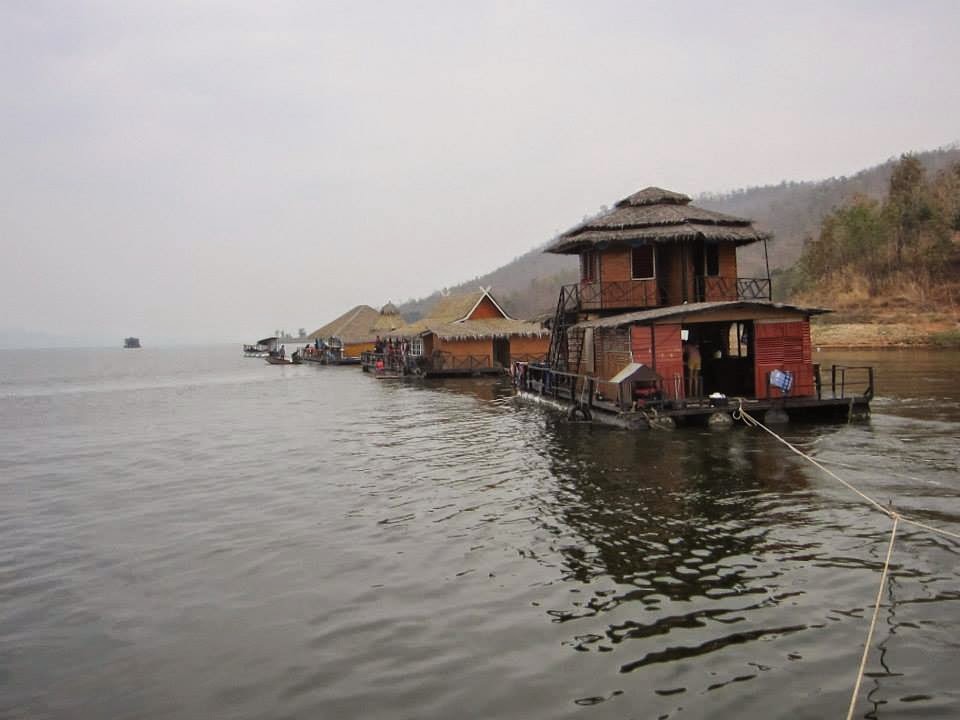 It was a long bank holiday in Thailand so the lake was pretty full. There were many big houses filled to the brim with Thai families playing karaoke Thai ballads until all hours of the morning. While that is a risk you run going anywhere off the tourist beaten path in SE Asia, be warned that long weekends fill up, book in advance and get ready to party Thai style! The company also offered fishing trips with a guide, small boat and fishing gear as well as drove us around the lake with a bunch of other houses on the last day for our 5 cent tour. A fishing trip costs extra but the super fun boat conga line is included in the price!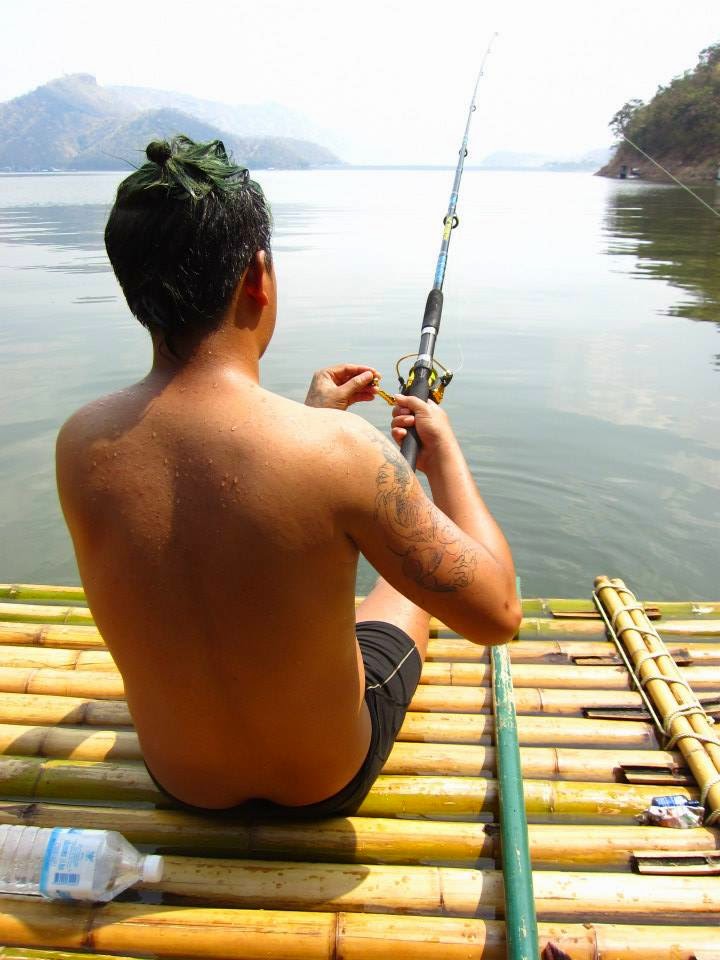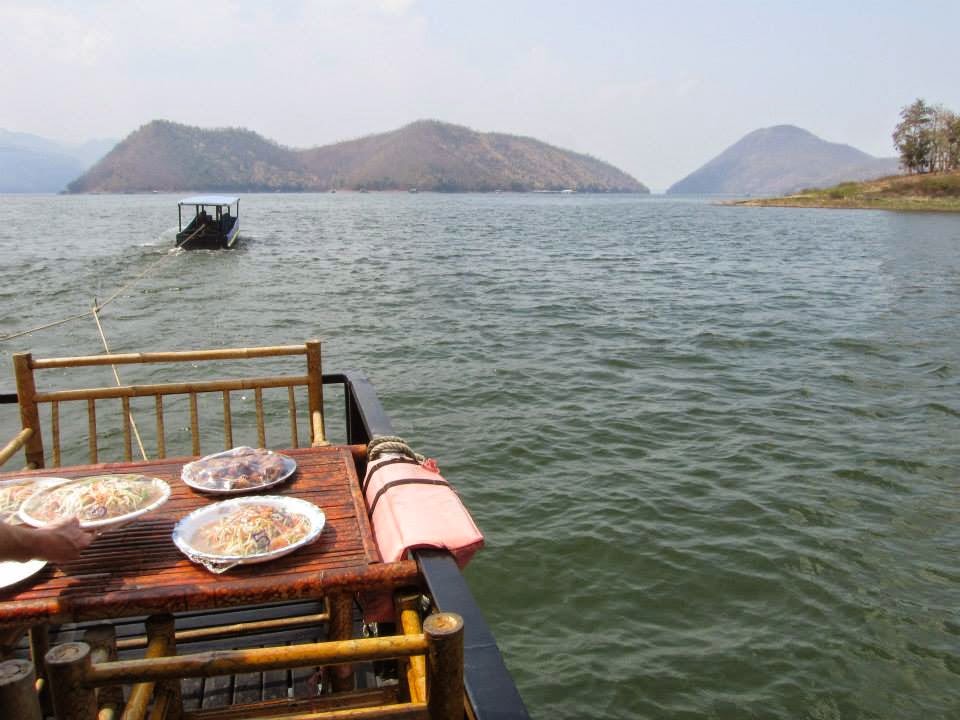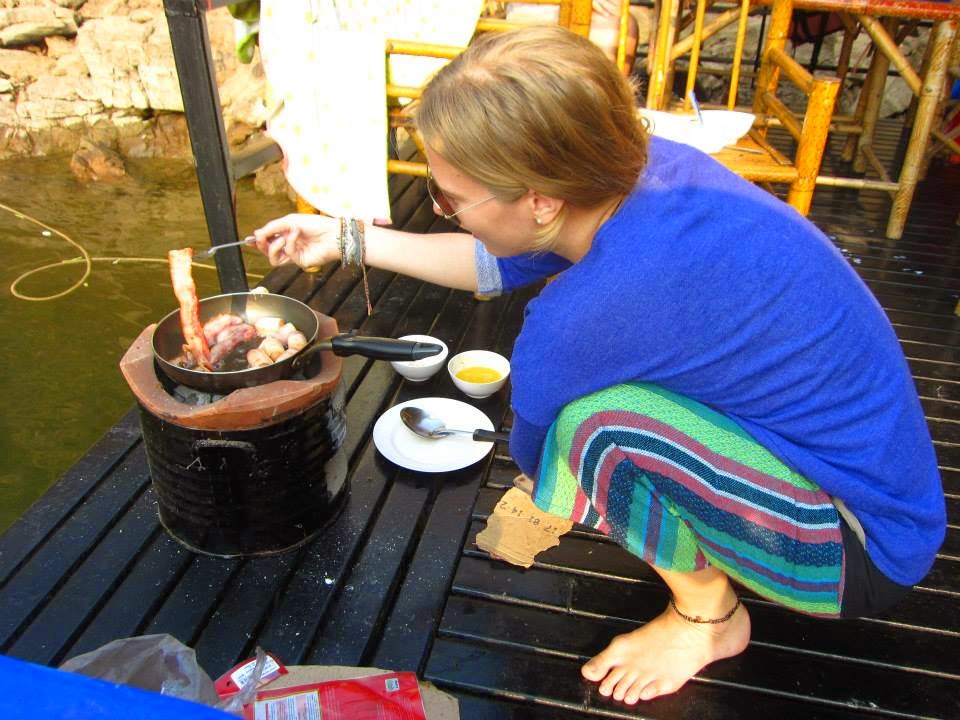 If you are looking for a way to get out of the big city for a weekend, this is the Thai style way to do it! You can bring your own bacon and fry it up with some eggs on your fancy Thai BBQ, bring a good book or 4 and spend your days lounging on a bamboo raft or even play on the floating hotels floating blow up toys (at
Lake Heaven Resor
t, another minimal extra charge, and SO worth it!) Such a great way for family or friends to get out of the craziness that is Bangkok and become adventurers in the mountains!