For many people the Thai floods were just another story in the news, and for many here in Thailand they came and went quickly. Unfortunately for thousands, including me, they were a very grim reality that lasted for months, something we are still dealing with, long after the headlines are gone. I have been displaced from my new home for 2 months now but the waters have finally receded and we are able to go out an assess the damages. Driving through Nonthaburi, looking for a home, I wish I had brought a face mask to shield myself from the smells, dust and dirt that float through the air. It is apocalyptic out there and I am so lucky to have been able to escape. The devastation cannot be felt through pictures, it is something you have to witness and this being my first real natural disaster, it is like nothing I have ever seen in real life. Life goes on and we will all be getting back to our normal lives soon... but it is slow coming and a lot of work must be done. The Thai people have really amazed me with their endurance and positive attitudes this whole ordeal. I think (even though my home is in a disaster zone) I am gonna like it here.
Thought I would share some pictures of the damages to my area and my school. Just when you think you have it rough, think again, the world can be a mean place.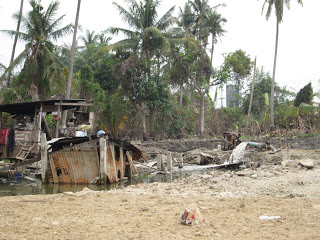 Pumping water away from somewhere else...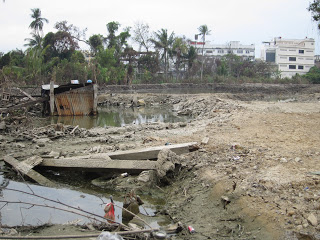 I lived right next to this...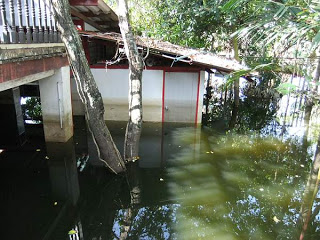 Water in my school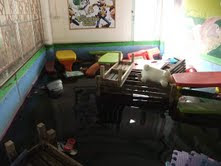 So sad....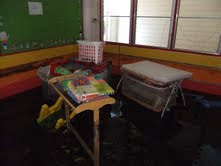 Toys..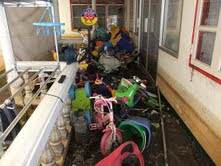 ruined playthings.
The garbage that has collected out there is unimaginable!