Our trip over winter vacation in the warm Philippines was much needed. With our flippy floppys packed and winter coats put away, we flew
Cebu Pacific
( a great discount airline with low prices and good but minimal service) to Caticlan, known as the gateway to tourist haven Boracay. Misadventures aside (getting about 500 usd stolen from our hotel room, losing my camera on the first day and a bad bout of food poisoning) it was a magical trip with beautiful beaches, friendly people, cheap beer, delicious food and a perfect man. What more could a person want? If looking for a great getaway but not wanting to bear the beaten path in Thailand, the Philippines is a great alternative for a traveler on a budget with big dreams.
Here are some of my recommendations and reviews of some places in the Philippines.
Frendz Resort: By far the best Hostel in Boracay, very nice rooms, cheap, and super fun atmosphere. You meet some great people here including the owners who remember your name and are very helpful. I wouldn't stay anywhere else on white beach! Check out their website here!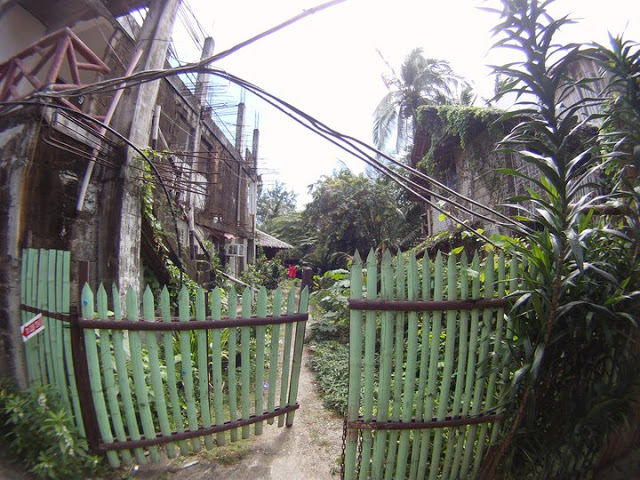 Smoke: A great restaurant in D'Mall on White Beach. Cheap, delicious Filipino food.
Jonah's Fruit Shake: Great food and the best mango shake I had in Boracay (and I had at LEAST one fresh fruit shake a day!)
Ariel's Point: A excursion you can book with any company of the hundreds on the beach but one you will never forget! Take a boat ride to secluded cliffs (with 100 other tourists of course) and enjoy cliff diving, snorkeling, boating (try not to tip the canoe) including a yummy lunch and all you can drink alcohol! The only trip we took in Boracay and wouldn't have it any other way! Check out pictures on the facebook page.
IloIlo (Panay): A beautiful city on the coast of Panay, where we went to catch a boat to Palawan. While we were there the Dinagyang Festival was going on and it was great to see how the local's celebrate!
Montenegro Shipping Lines: The boat we took from Panay to Puerto Princessa, Palawan. It took 26 hours over night, was 1200 PHP (about 28 USD) and included your own bunk on one of three floors. If you are lucky you will not be next to chickens or an infant but it will be a long 26 hours regardless. I wish I could give you more details about when the boat runs and who to contact but it won't matter. Ask around. We found out about it from Rebecca at Frendz but once in IloIlo no one seemed to know. We showed up at the dock when she said to (the boat was even delayed two days cause of weather, I don't know how she knew!) and the boat was there. Maybe try and have a plan B as well.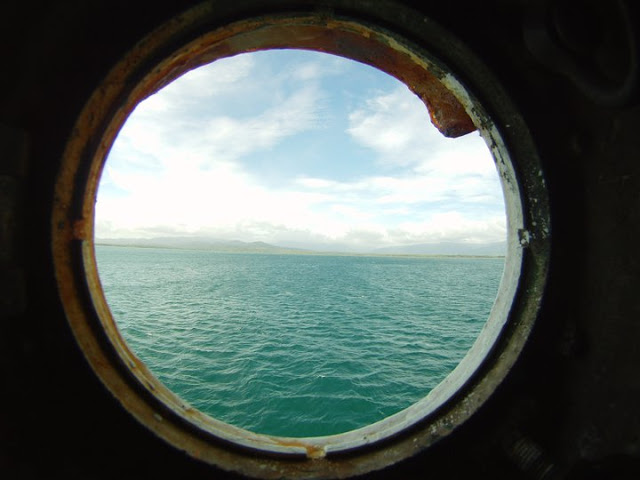 Puerto Princessa (Palawan)
A nice little port town with plenty cheap places to stay, some good food to try and nice people. The beaches in the town are not very nice, if a cab driver suggests Pristine Beach, don't go. It is FAR from pristine. Rent a motorcycle for cheap and explore the town and further on your own, it will be worth it. Keep an eye out for this
Penal Farm
though.
Subterranean River (Sabang): A beautiful tour through the world's longest navigatiable underground river. A bit touristy but still cool to see. It is so quiet, dark and beautiful 2 km inside a limestone cave!
Honda Bay: Island hopping was really beautiful in Honda Bay, about 15 min. outside the city. If you join a tour with your hotel you can go to 4 different islands and dock at a coral reef in the middle of the ocean for some snorkeling. Much better island hopping than up north in El Nido, in my opinion.
El Nido (Palawan): This little town will always hold a special place in my heart. Less touristy than Boracay but still filled to the brim with busy Europeans and cute beach front restaurants, El Nido is beautifully situated on the Bacuit Archipelago.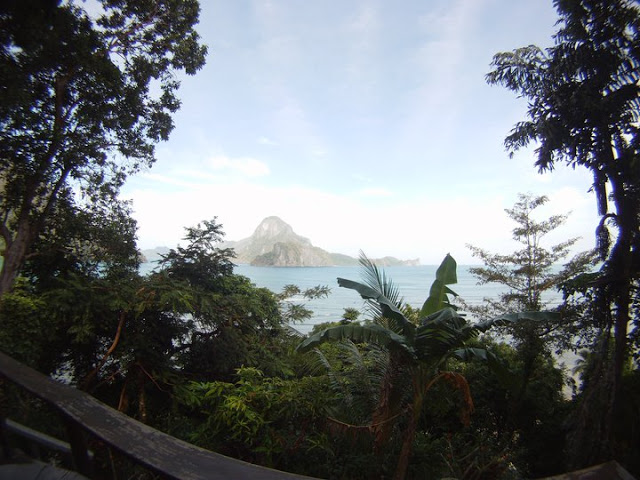 Lally and Abet's Cottages in the east corner of the town is a perfect spot to stay with in El Nido. A bit further from the middle of town so very quiet, you can still walk to the El Nido Boutique and Art Cafe and other restaurants easily. Includes breakfast and has cute private cottages.
El Nido Corner: If you walk up the east corner of the cove El Nido is situated in you will come across a restaurant run by a Swiss man and his lovely wife that serves cocktails for 100 php all day long (get the Weng Weng, its the best!) and makes some of the yummiest, freshest fish you will ever eat. He picks it up every morning himself and shows it off to every table, selling out nightly so get there early for a good spot and the catch of the day!
Curry House: On one of the main roads in town you will see a sign for the best curry in town. They are not lying. Try the fish curry (enough for two!) with some plain rice and a bottle of coke. Then try not to say "Oh my god!" at all during the meal. You will fail.
[ For my only bad review of the Philippines I want to bring attention to a little place that you probably won't even be able to find but should beware of. A small hotel called Makulay, just past El Nido Corner, with a few rooms and up a small hill and couple hundred stairs, a beautiful house with a huge deck looking over the whole bay. It really is a breathtaking view and they will let you go up if you just want to take pictures which is all I suggest. My boyfriend surprised me with a splurge on this house for one night and proposed to me under the stars and the stunning ocean setting up a fairytale evening. The next morning we awoke in our engagment bliss to find both of us had been robbed of ALL of our cash right out of our backpacks in the house. After a long day dealing with the police and lies of the owners we moved back to Lally and Abets with new information that this had happened two times THAT month. While it is an experience I will never forget for several reasons, I don't recommend a night at Makulay. El Nido also has no atms or banks so you have to get money wired to you if you have no backup.]