One of the most photogenic places I have ever been to, Angkor was exactly what I hoped it would be. A day out in the jungle, wandering through fallen hallways with ancient stories delicately but deliberately strewn throughout, wide moats and huge trees growing where ever they please. Just as I always envisioned it, as a wanderlust fool. All that and thousands of gawking tourists from all over Asia and the world, all looking for the same adventure of course. Even that couldn't take away from the wonder of roaming an bygone Asian city.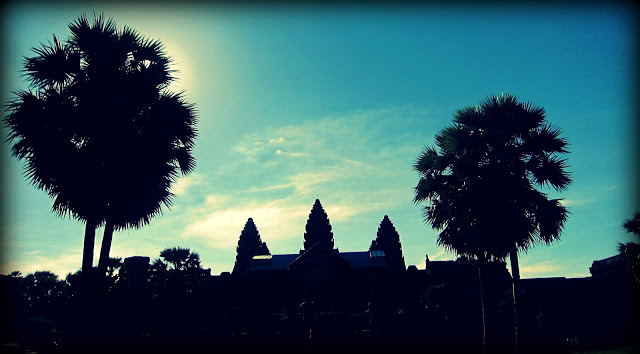 I loved the fine details covering pretty much every structure we went to, beautifully ordained dancers on the tall columns, wonderfully intricate stories told down the corridors, doorways stacking onto one another with light shining through the crumbling stone, faces around every turn smiling contently. I wanted to feel everything, touch it all, the fine craftsmanship, we spent hours wandering, trying not to miss a thing.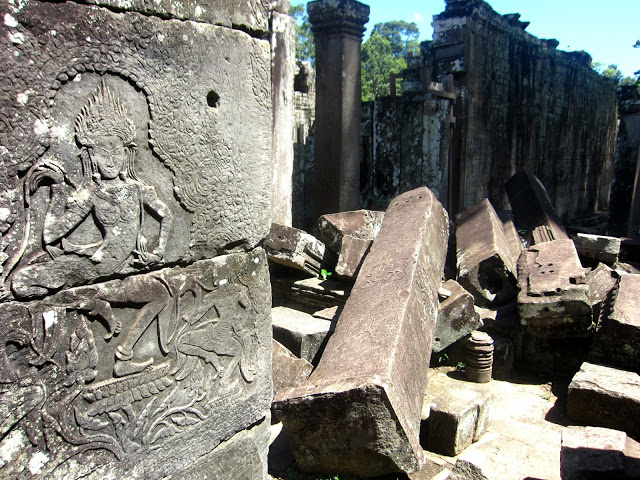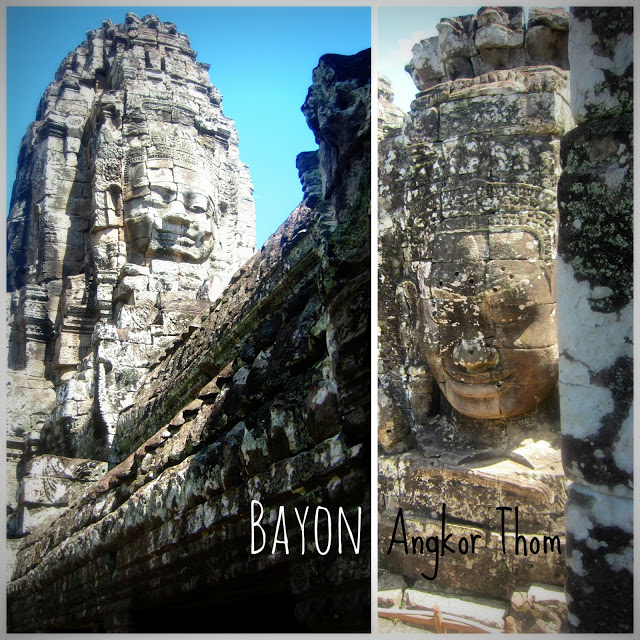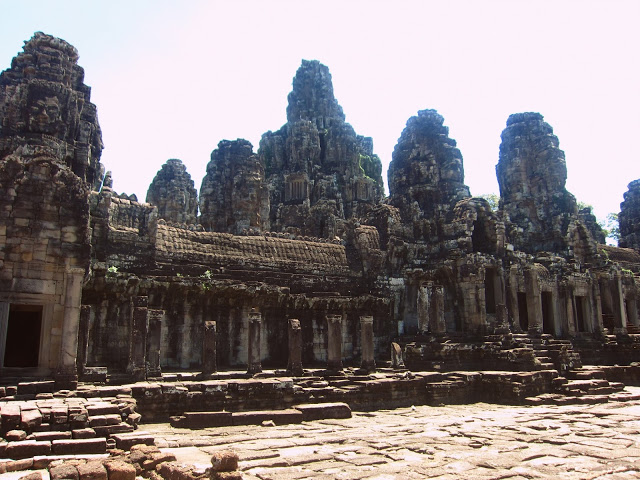 Each temple we visited I loved more than the last, and despite the fact that the number of people in the area seemed to grow exponentially throughout the day, the area and ruins are so big you can wander freely finding temples all your own (especially on bicycle) with nothing but decay and regrowth all around you.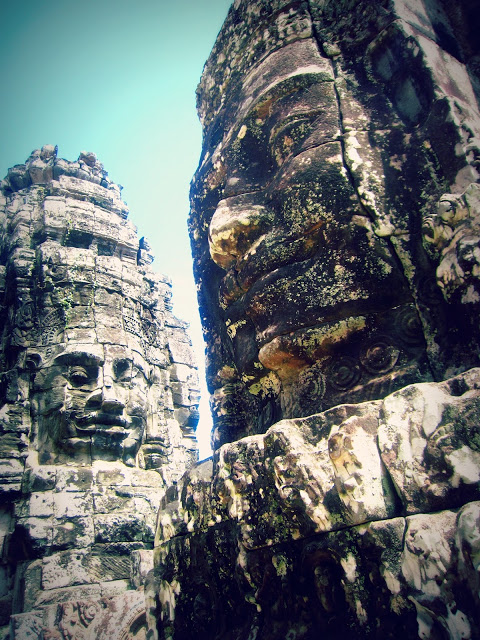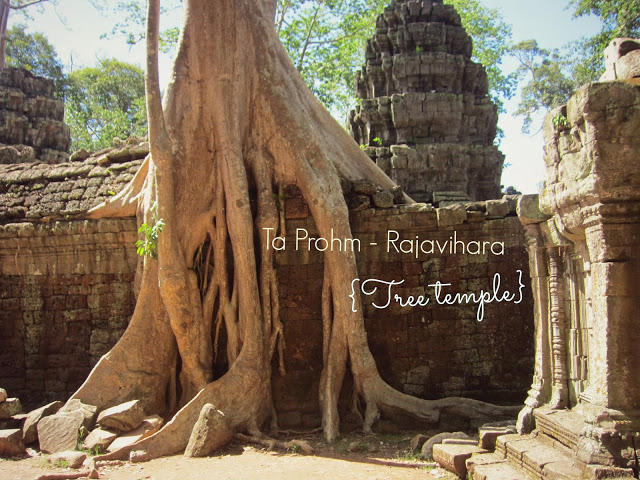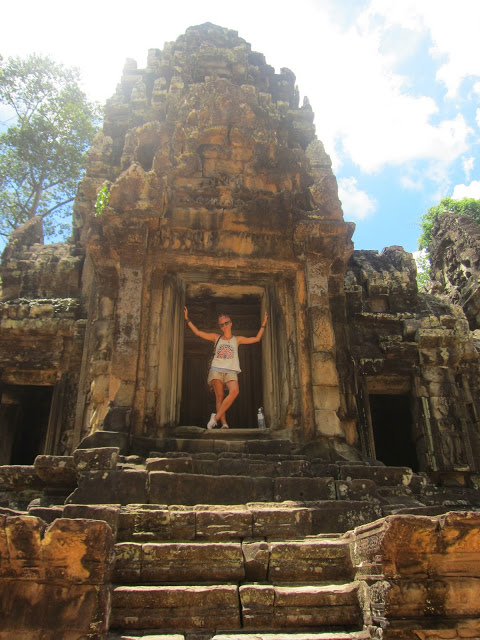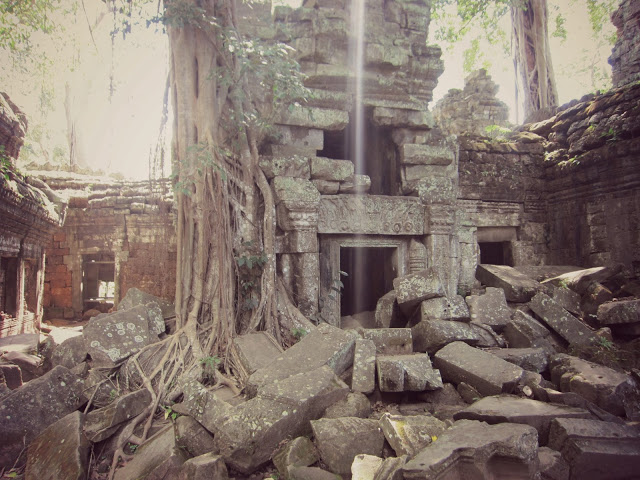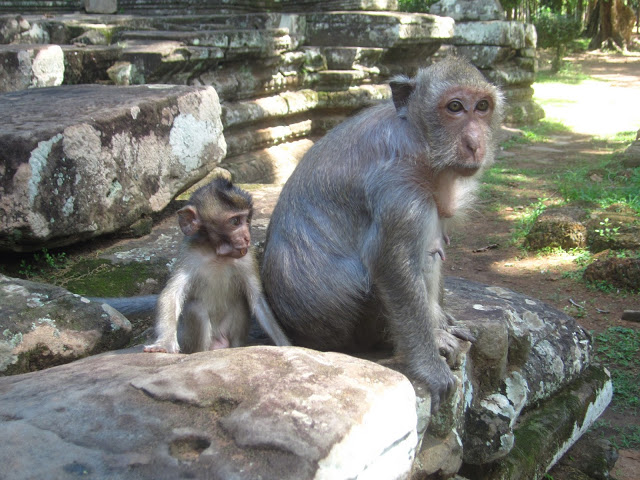 Did I mention there were elephants and monkey's roaming around? It was pretty magical. You were worth the wait, ancient Kingdom of Angkor and are truly the most beautiful relic of Khmer history.